By Chiara
In applied ethics (practical applications of moral and ethical principles) there is a category of issues called ELSI (el-see)—ethical, legal, and social issues. Ethics applied to the blogosphere could be said to involve the same issues. Fortunately this blog has a wonderful community of posters, commentators, contributors, and readers—in part because of moderating practices, and in part due to the excellent ethics of the members of this particular community. Still, the blogosphere being what it is, a human activity, ethics always apply. I would like to elaborate here, in Part I, on blogospheric Ethical, Legal, and Social Issues—ELSI; and, in
Part II
, give an example from recent activities on another blog with which I was associated.
Ethical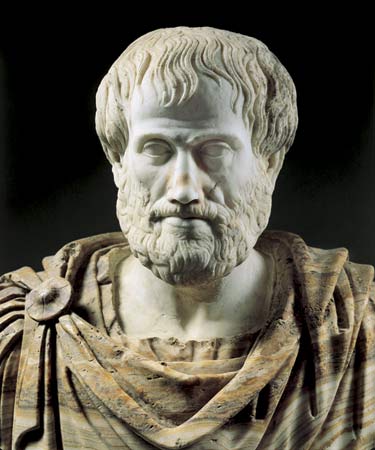 There are certain general principles of ethics that can be applied in multiple spheres. Among those principles which might apply in the blogosphere, and do apply here are: 1) Respect for persons; 2) do no harm; 3) be beneficent; and, 4) informed consent.
"Respect for persons" extends to all those in the community of the blog: the readers, the commentators, the personal story contributors and the people they mention, the subjects of posts, the contributors, the owner; and, the same groups in the community of interconnected blogs. Respect is shown in a variety of ways, including some that are described here and those based in other overlapping principles, including respect for privacy, informed consent, voluntariness to contribute, and acknowledging contributions; and, in the general quality and tone of the posts and comments.
"Do no harm" means do not be deliberately offensive, hurtful or maligning of post subjects or topics, readers, commentators, contributors, and owners. There are many excuses for abuse, and unfortunately "freedom of speech" can be among them. There are many excuses for getting one's blog hits or comment numbers up; and, deliberately provocative rather than stimulating, even if ill-informed, posts and comments are among them. These eventually denigrate the quality and ethical character of the blog.
"Be beneficent" refers to being actively kind, compassionate, helpful, elevating, edifying, educational, supportive, discussion friendly, or even amusing—since laughter is the best medicine, even though ridicule is toxic! There are a number of blogs which have some form of beneficence as part of an overtly expressed purpose, for example,
Crossroads Arabia
,
Jeddah Daily Photo Journal
,
Nzingha's Soapbox
,
Saudi Jeans
,
Sic Itur Ad Astra
, and
Susie's Big Adventure
.
"Informed consent" is the voluntary, non-coerced, agreement or disagreement of a mentally capable person to a proposed action. The persons who are the subjects of posts, interviews, or part of the community of the blog can all give their consent to participating in the blog based on the information the blog provides about itself and reviewing older posts and comments. In this way they know what to expect as a commentator or topic of a post. Anyone participating in an interview or giving a personal story should have the right to final approval of the post.
Where consent from minors is involved, their parents' consent is also saught, as was done for
Coolred
's children, when their story and pictures were posted here. In these cases the children (teens mainly) approve the post content as well as the parents. Where the children are younger, their assent is sought by the parents who give consent on their behalf, and approve all material to be posted.
Participating in blogs or owning one is of course voluntary. Reading, commenting, posting and contributing are up to the individual's choice. It is surprising then that some seem to frequent blogs they hate, or whose owners they denigrate. Most owners welcome respectful debate but I am always amazed when owners are attacked personally, including in a racist, sexist, Islamophobic or other religiously biased manner, as has happened recently to 2 excellent bloggers on their own blogs, Shafiq of
The Student View
and Jehanzeb on both his blogs,
Muslim Reverie
and
Broken Mystic
.
Legal
Many of the laws that apply in the real world apply in the blogosphere as well. Those most relevant here include laws regarding: 1) libel; 2) intellectual property; 3) commerce; and, 4) fraud. Since the blogosphere is international, multi-national and international laws in each field apply. Libel in the blogosphere is a written false statement about someone making them identifiable, and that does them harm in the real world. Intellectual property laws apply to copyrighted material online. Commercial blogs, or the commercial component of a blog, are subject to laws of commerce and trade, and business ethics. Fraud, intentionally deceiving someone for personal gain, or to do harm to them, is also relevant in the blogospheric world of heated debate and human foibles.
Social
A blog and the ones it is related to, by theme or affiliation, form a community of readers, commentators, posters, and owners. Most try to be inclusionary allowing all those who are interested and feel like contributing to the discussion to do so. Many cross reference other blogs in their community of interest, link, share ideas and posts.


In order for there to be harmonious interaction certain boundaries of privacy, confidentiality, decorum, and integrity are observed. Certain sensitive posts may be password protected or blogs made private, as Ellen of
Steadily Emerging with Grace
did recently for a second blog,
Steadily Emerging with Grace 2
. Bloggers and commentators often use pseudonyms or blogonyms, and remaining anonymous is usually an option. Where a post or comment is made anonymously or pseudo-anonymously and the person is recognizable, those who do so refrain from revealing the person's identity. Private emails are considered confidential by most, and most are respectful about not asking for too much personal information, or making it clear that a non-response will not be taken as an offence, or slight.
Courteousness is expected and may be imposed by comment moderation or even banning a commentator. Inflammatory or negative personal comments may be deleted after being published so that the discussion is not sullied by their presence. Similarly, what are clearly "computer jinn" induced duplicates may be deleted.
Comments are not tampered with unless the moderator acknowledges editing of what sort and why, either on the blog or privately to the person whose comment was not published or was edited.
One of the most pleasant experiences I have had in the blogosphere was having Qusay of
Precognitive/ Qusay
use the required email address I left to thank me for the first (rather long!) comment I left there. Others have been very prompt and helpful in reply to my emailed queries, including John Burgess of
Crossroads Arabia
, Ahmed of
Saudi Jeans
, Abdullah of
NidalM Photography
, Murtadha of
Saudi Alchemist
, Eman of
Saudiwoman's Weblog
, Coolred of
Coolred's Rant
, Nzingha of
Nzingha's Soapbox
, Jehanzeb of
Broken Mystic
and
Muslim Reverie
, Susie of
Susie's Big Adventure
, Maha of
A Saudi Woman's Voice
, and Puça of
Sic Itur Ad Astra
.
Many of the best bloggers and commentators show integrity by identifying their expertise or personal experience quite openly, as do
Eman
,
Maha
,
NidalM
,
Qusay
,
Sabria
, and
SGIME
, among others. Most of the best bloggers and commentators reference claims or assertions with reliable information; link to sources; and acknowledge their inspiration elsewhere in the blogosphere, or from within their own blog community. They accept respectful disagreement, polite correction, and have a sense of humour about their own and others foibles.
Mutual Trust
Pervading these different dimensions of blogging and ethics is mutual trust among blog owners, contributors, posters, commentators, and readers. Without this mutual trust a blog can rapidly become a hornet's nest, or snake pit. Of course, since participation is voluntary, and no one is required to read or comment, one wonders how these nests, or pits, form and maintain themselves. Yet, like the proverbial frog in gradually heating water, one can feel uncomfortable though not burned.
The blog administrator is responsible for the ambient temperature and preventing rapid fluctuations or dangerous extremes. Part of how this is done it through mutual trust among commentators that their contributions will be received in the spirit in which they were intended; between moderators and commentators that controversial topics will be handled with extra care; and, among blogs that issues from one will not contaminate the others in the same community, but be handled at their site of origin.
Unfortunately, all is not always harmonious…
However, lest we get too perturbed, here is a little laughter, as the most beneficent of medicines:
Monty Python - Philosophers' World Cup
(video)
What are your ideas about blogging ethics?
What ethics do you think apply in the blogs you own or frequent?
How important are blogging ethics to the quality of your experience of a blog?
How do personal ethics apply to blogging ethics?
How does blogging etiquette contribute to blogging ethics?
Any other thoughts, comments, ideas?
*Islamic ethics is not featured here, in anticipation of a future post
Coming next…Tall Tales, Truthiness, and Big Hits!