By Chiara
A woman who left a comment on Ahmed's Saudi Jeans post
"Want to Marry a Foreigner? Over Their Dead Body"
kindly agreed to share her story with us here. While most who commented there were struggling with the marriage permission process for Saudis marrying non-Saudis, this woman made other very valid points about Saudi culture, courtship, and law; and how they complicate loves and lives. As for others who have shared their stories, family permission denied has aborted a relationship, or required great courage in seeking alternative solutions. Please read this woman's story, and reflect on her analysis of how her courtship was interrupted, or even pre-empted.
My story is a very complicated and sad one, to say the least. I met my Saudi boyfriend through a mutual friend of ours, and we got to know each other through the internet at first. I have to admit, I wasn't even thinking of him as more than a friend. However, despite knowing enough about Arab charm to be wary, somehow his charm eventually won me over. When your heart is on a roll, it sometimes can't be stopped. So, after about 8 months of talking, he visited me in another Middle Eastern country.
Although not Arab myself, I have become quite knowledgeable of the Middle East and Arabs. I have been living here for more than 5 years as a student, and have graduated with an advanced degree on the region. I have taken the opportunity to immerse myself in the culture and way of life. Also, I have lived briefly with an Arab family.
My Saudi and I had so much in common--we shared many of the same interests; he made me laugh; he was quirky, had his own unique way of thinking; he was intelligent, and cute. He kept his word and his promises; and never missed a phone call, or chat; and he came to visit me many times. It was the first time in my life someone respected me for me, and treated me like a princess and not as an "opportunity."
Fast forward to the Summer of 2008. He graduated college, and needed to find a job. Worried about the prospects of being unemployed, he joined the military to become an officer. We didn't know if he would make it in or not, so we continued our relationship, despite being aware that his being in the military would preclude marriage to a foreigner. This makes no sense to me, as other countries' military services, including that of my own, have no problems with officers marrying foreigners. I believe the law in Saudi Arabia was brought about not too long ago after they realized that the number of "spinsters" in the country was increasing.
Nevertheless, when on my birthday, a couple of months later, he called me and told me he had made it in. I was completely devastated. While I was celebrating my birthday with friends, my shaky smile was hiding tears and disappointment. But he said, "We will still meet again." We
had
to meet each other again.
So he kept in touch with me--every break, every weekend; was supportive of me even at a distance despite our difficult circumstances. Before he joined the military, we even talked of possibly getting married, but we eventually realized that his parents would most likely not agree. However, being accepted into the military just turned any tiny glimmer of hope into complete darkness.
However, we pressed on. We loved each other immensely, and wanted to enjoy whatever time we had together. Well, after he graduated from officer training this year, he visited me--for what would be the last time. No one tells you how much the military changes you. It changes how you think about your future, about the people in your life, and any current and future relationships. You are expected to "get tough", and that sweet gentlemanly disposition starts to fade. We enjoyed our time anyway, and did our best to make the most of the time we had together. The latest news is that his parents have announced to him that he is ready to get married, and they are now searching for a girl for him. Within the next year, he will be married.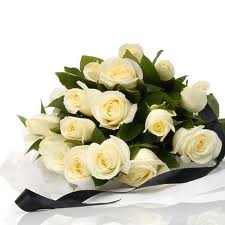 My Saudi will marry a girl much younger than me. Most Saudi families will match their sons with younger women anyway. Anyone over 28 or 29--or even over 25, the official "spinster" age for Saudi women wanting to marry a foreigner--is not preferred. She'll likely become a second wife. So how is that fixing the "spinster" problem? This is the hypocrisy of Saudi Arabia. The girl must be able to have many kids, I guess. If people were allowed the choice to marry whom they wanted, these problems of unmarried Saudi women would be fixed.
What can he do? He will go on with his new life in accordance with his family's traditions. What can I do? I will mend my broken heart, InshaAllah.
The message I want to give to both foreign men and women is that 95% of Saudis will not go against their family's wishes. No matter if s/he loves you or not, Saudis are weak against what their families want. Tribal/familial ties always win over everything else. Some Saudis intentions are true, others are not. I was fortunate to have someone who was always honest with me. It is a shame that Saudis, particularly men, who know they are not strong enough to fight for their foreign girlfriend, put her through hurt, or even start a relationship in the first place. As for us foreigners, even when we may know the outcome, many times we think with our hearts before we do with our brains.
My story is not about permission from the government. Even if my Saudi had not joined the military, we would still have had to face the obstacle of his family, determined like so many for him to marry a Saudi. Yet, we foreigners are humans too, and many of us understand very well the cultures and traditions, and would have no problem adapting.
Moreover, how can one judge my willingness and adaptability, without getting to know me first? I cannot help where I was born. God chose my parents (and blessed I am to have them), and where I would end up when I was born. I try my best to be loyal, respectful, loving and kind. But to no avail! It's a very exclusive society. I compare it to a country club: You can work for them, befriend some members, be a guest, do business with them...but you will NEVER be a member of the club, no matter how much you deserve to be. I applaud the Saudi men and women who do fight to marry their love. May God always bless your relationships. True love is not defined by nationality, race, family, or religion, but by the heart and character of the person.
However, many Saudis are content with their way of life. That's why most Saudis don't have the compelling desire to change anything. They don't want to do what the rest of the world does.
For Saudis who do want change, they must fight for it, or not complain when things do not go their way. Have the guts to stand up to your family (while not losing them), and fight for the things you want and people you love, as long as you are doing right and not hurting anyone else. After all, marriage is a lifetime commitment. One must be sure of the one they are marrying.
I hope things will open up one day in Saudi Arabia, InshaAllah. In regards to the marriage permission process, laws won't change unless society does first. It happens all too often: Saudi society is exposed to a whole new world, which they are encouraged to learn from, and to bring their experiences back to their country. However, in the process, naturally, they will meet people from other countries and cultures.
For sure, some will want to marry this new love. Again, the problem is not just created by the government permission process. It's created by the Saudi families themselves--the pressure they put on their family members-- and by the children who are afraid to go against their parents' and families' wishes. Furthermore, it's the broad xenophobia that exists within the country; and, the fear of change--the fear of being like "the rest of the world." Nothing will change until Saudi society can first embrace cultural differences, and judge a person from the inside rather than where they come from (none of us can help where we were born, can we?).
It's not fair to so many young foreign women out there, who fall in love with a Saudi man, when he knows the end result. I applaud the Saudi men who fight to keep their foreign loves, but they are rare. So, until Saudis change--and men in particular get the guts to fight for what they want, no matter how difficult--nothing will change, and everything will remain the same; and more and more young, foreign, intelligent, and loyal women like myself will end up broken-hearted.


For the foreigners, I would like to reiterate the point that people should not go into a relationship with a Saudi blindly. People see things through rose colored glasses like I did, and don't see the reality in Saudi itself. No one can say that my Saudi won't do that, he/she loves me too much... The system is bigger and stronger than they are. It's nice to be hopeful, but have a cautious hope. Chances are a relationship with a Saudi is a dream not only for you, but for them as well. It's a dream they know has almost no chance of coming true. You, as the foreigner, are a life they wish they had....being able to date, choose what you want for your life, have fun, not have a care in the world, no pressures. You are a dream and an experience and not to mention, a secret from the rest of the family in most cases. In other words, don't get too attached.
Thank you for posting my story, which I hope will be of help to others in similar situations. It is very sad indeed, and I'm struggling to somehow survive without him. It's difficult as we became very close to one another. He was not only my love but one of my best friends. It is difficult to move on. I know it will take some time, but I am keeping the faith that God will find someone for me one day soon.
I pray that God will give me and anyone else in a similar situation the strength to persevere.
Sad Girl
I would like to thank "Sad Girl" for sharing her poignant story, and her unhappy experience, that others who are unfamiliar may better understand the implications of the marriage laws and customs in Saudi. No doubt there are many Saudis who suffer from feeling forced to leave a beloved and marry another, as well as non-Saudis, men and women, who must put together a life after having a courtship end unhappily. Such loves as these are not forgotten.
Please share your sentiments, thoughts, experiences, and comments.