By Chiara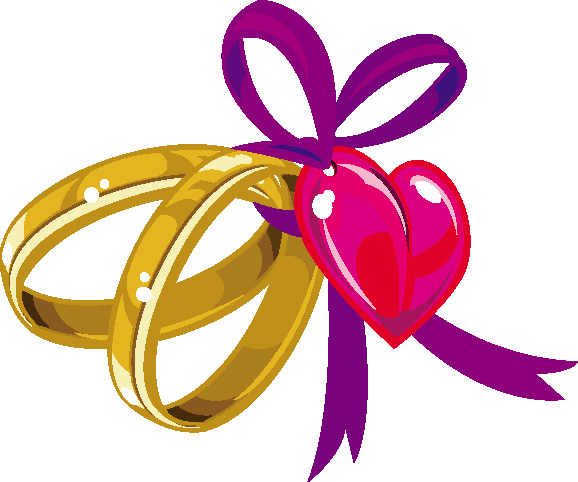 We last met Anonymous, in the post
The Marriage Permission Process: Is either of you a non-Saudi?
. He was waiting for medical approval so that he could marry his beloved, who was born and raised in Saudi, from the same ethnicity, but because of the vagaries Saudi citizenship, unlike himself, was considered a non-Saudi. He had all his documents ready except his fiancée's birth certificate, as he mentioned in a comment on September 8. Anonymous will update us in his own words on what has transpired since then.
Having waited patiently for Ramadan to elapse so that I might get on with my application, I was anxious for September 26 to arrive. This was the day on which the government offices would once again resume their hours of business. Finally the day arrived, but before heading to the Provincial Government (Emara) we went first to the Al-Burj Attibi (the Medical Tower) where we had blood samples taken--for testing to verify that there were no genetic abnormalities or incompatibilities, and that we were both STD free. However, with my fiancée being Non-Saudi, I could not hope to get the results sent or given to me. As our application came by way of the Emara, I could only head to the archives, have them issue the case number to me, and then head to the Emara so that I might know the next steps needed to conclude this circus.
Getting there, and barely finding a parking spot that wouldn't condemn me to being either boxed in or fined, I made my way to the Department of Civil Records and Foreigner's Affairs. I waited as the gentleman in charge of my papers finished his chat with his cousin (who, he later happily explained to me, was in Riyadh), about his latest Winning Eleven match tournament (Popular PlayStation Football game that is very addictive).
He then asked, "Do you have all your papers in order?" I said that, with the exception of my fiancée's Original Birth Certificate, everything was in order.
All we had to do was ask for a new one to be issued in place of the lost one. Yet my fiancée's family thought otherwise, and sought to put to work every Wasta they could think of. A word to the wise, you will not find Wasta very effective everywhere, not even within the Emara, as her younger brother was to learn. The Manager of the Department I had mentioned earlier is a stickler regarding details, and he has put forth fines that are, at best, detrimental to favouritism--either existing, or playing a role in expediting a certain case. I was told later by my now brother-in-law that the fine for not verifying an Original document, and accepting a copy of it is SR 6,000,000. Yes, that number is real, and has been since verified by several government employees we are familiar with.
My mother, being the careful and organized woman I've always known, suggested that maybe my fiancée might check her folder from school, which might still have most of the original documents, and among which might be the original birth certificate. I told my fiancée, and she and her family turned the house upside down, opening old boxes and crates. She said that, ever since they had moved into their new house two years ago, lots of things still remained in boxes. Thankfully, the case with the original documents in it remained relatively untouched by the ravages of time. Lo and behold, it turns out that's where the elusive original birth certificate was!
With new vigour and confidence, I made my way to the Emara-- armed with the birth certificate and a sense of utmost satisfaction. I handed in my papers, and was asked to come back in a week. The week passed by uneventfully. When I went back what I picked up was a simple piece of paper, handwritten not printed. To see it you'd think it was the most unimportant document ever, but to me it was the most valuable piece of paper I had ever received in hand since my Watheeqa (University Degree). Immediately, I made my way to the Ministry of Justice courts complex, conveniently only two streets behind the Emara. I made an appointment, and was told to come back on the 26th to be married.
In order to be married at the court, the future husband and wife must be present, as well as her guardian (her father, uncle, brother), and two witnesses, both of whom must be unrelated to the future husband or wife.
On October 26th, at 11:42, I picked up my grandfather from home, as he wished to accompany me in my father's stead. My father couldn't be present as his boss insisted he be elsewhere, out of the city, to attend to a meeting. It would've been nice, but as my grandfather and I are very close (I'm the eldest grandchild and we've always been closer than grandfather and grandson), I could ask for no better man to stand at my side.
At 11:57, we were on the road to Dammam after picking up my grandfather from Al-Khobar, when one of my witnesses called me, and hit me with a problem I knew could arise, but had not anticipated. He had never collected his new National Identification Card, and therefore could not bear witness to my marriage. Fortunately, I had planned for any contingency, and had put another witness on stand by. Quickly, I called him, and he dutifully arrived and was of great assistance. At 1:30, we all rolled in. The judge presided, recited some verses from the Qur'an and then some relevant Ahadith. We then recited after him. I recited that I was to marry, with a Mahr of such and such. She recited that she agreed to marry me, and announced if she had any conditions. Her father then recited that he agreed to marry his daughter to me. We stepped forward, signed the document, the witnesses signed, and that was it.
Yesterday I went and collected the Watheeqat Al-Zawaj (Marriage Document). I was shocked to notice they had changed it, as I had expected it to be a huge scroll of paper, just like a land deed. I understood when I turned to the last page and realized it said in Arabic, "This document is relevant only in the case both married parties are Non-Saudi, or one is Saudi and the other is not". No matter, the ordeal was over.
We went over to her family's home yesterday for dinner along with my family and some of her family's friends, so they might get to know my uncles and brothers. It was a fun occasion, but all the while I was anxious to know when all these people might cease with the congratulations (generous as they were), and then I can slip away and enjoy the company of my wife, lol. It sounds strange to say "wife" at this moment in time. It's all a bit surreal, but I'm very excited.
I honestly wish everyone who is in my same position the best of luck in their endeavors.
I can now reveal that Anonymous is Aziz, a man who has commented on various blogs, including
Saudi Jeans
, about the marriage permission process, and given such excellent advice and support to so many. He will also be a translator for the multilingual set of posts on The Marriage Permission/Iqama Processes.
We wish Aziz and his lovely bride a long and happy, prosperous and fruitful marriage.
It is very encouraging I'm sure, to others in the same situation, or thinking about it, that there are happy endings!
Your comments, impressions, thoughts?
How important is it--personally, politically, socially--that the wedding certificate is different and non-descript for Non-Saudis?
Are you surprised at the fine for "finessing" a birth certificate?
Are you surprised that wasta has less power than some may think?
Join us in celebrating with Aziz and his bride!