By Chiara
This Ramadan has been truly miraculous for at least one family. Part of their story has been told on
this blog
, and on Coolred's Rant
here
and
here
.
One miracle has been the zakat, sadaqa, and charity they have received since the beginning of Ramadan.
More about miracles in a later post, for now it is time to celebrate because--
THEY'RE OFF!
Coolred and the Gang are taking off now (September 19, 2009 1:30AM Bahrain Time) from Bahrain International Airport, via
destination Paris, then straight on to the USA
via
Thanks to the generosity of the blogosphere, and a "little" (a lot of) help from their friends, Bahraini and American, this bicultural and binational family is reuniting in their maternal homeland--even more of a homeland, perhaps, because Coolred "where did she get that hair and those eyes?" LeeAnn is 3/4 Cherokee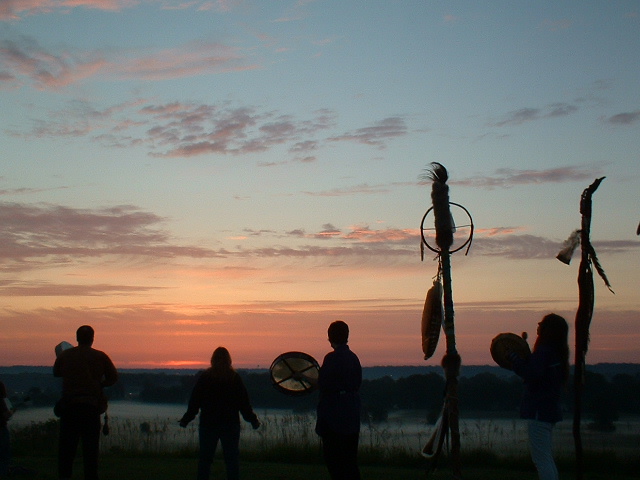 and 1/4 Irish.
Oh,
that's
where she got that hair and those eyes!
After 10 months of geographical disconnects all 6 family members--mother, 3 sons and 2 daughters--will be together on Sunday, September 20, 2009 at about 1:30AM MDT. Only 24 hours to go!
CONGRATULATIONS AND BEST WISHES FOR A BRIGHT FUTURE!
A Red White and Blue Salute from the Canadian Snowbirds!
Wave to your right as you cross the USA!