By Chiara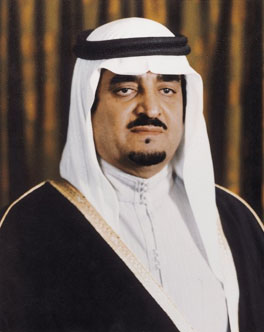 The King and I
Family Photo
Janan Harb was 20 when she married secretly into the Saudi Royal Family. For two years she lived in unimaginable opulence before being sent into exile. Now, 40 years later, she explains why she wants a £1.4bn share of the late King's fortune
Rajeev Syal
The TimesAugust 8, 2007
As she strolls through Knightsbridge, Janan Harb could be easily mistaken for just another of the rich Middle Eastern ladies who frequent this most chic part of London. She is dressed in an Armani suit, decorated by a simple if exquisite gold and diamond brooch, and her throaty, mischievous drawl hints at a life well lived.
But to understand her actual status, one only has to walk with her into her favourite Lebanese restaurant. The maître d' claps his hands as she enters, and the manager swiftly materialises next to her table. "If there is anything you need, please just ask, Your Highness," he says.
Harb, 60, is the former wife of King Fahd of Saudi Arabia, once the richest man in the world with a £30 billion fortune. Now she is about to relaunch the biggest maintenance claim in the world, this time using the American courts.
At 20, she married King Fahd bin Abdul Aziz, who ruled the oil-rich nation for 23 years until his death two years ago. Harb, the daughter of a hard-working restaurateur, stumbled into a world of unimaginable wealth and opulence.
She was ensconced in a velvet-draped palace in Jedda, surrounded by Somali and Ethiopian servants. Her chauffeur-driven car was a strawberry-hued Aston Martin, and she was showered with collections of Piaget watches and Oscar de la Renta dresses which King Fahd picked for her himself.
Because she was born a Christian, she was kept hidden from the public in case it was discovered that a Saudi king, the defender of the Islamic faith, had married an infidel. Harb was forced by her husband to have three abortions in a year, and the palace began to feel increasingly like a prison. Two years after their marriage, she was exiled to the US and Britain upon his request and became the King's escort in the West.
Today, she says, that life seems very distant. King Fahd died two years ago last week, and with him her claim through the High Court in London for a share of his fortune. This year, Harb is to launch a new £1.4 billion suit against the Saudi Royal Family in America, having secured testimony from witnesses to their relationship and wedding in 1968.
Speaking from the restaurant near her apartment, she says that she has employed an attorney in the US after consultations with alimony specialists.
"My legal case in the UK came to a close upon the death of my husband. But it is still my belief that King Abdullah [the current Saudi monarch and Fahd's half-brother] will look into it and handle the justice in it. It is a dilemma because for the past two years I have been patient and behaved in an elegant way," she says.
When told of whispers that she is a "gold-digger", she shakes her head. She wants recognition from the House of Saud, not just money: she insists that she has been long frustrated by the official Saudi efforts to deny her status.
"My marriage certificate is in the royal archives but every time we approach them they refuse to acknowledge me or the marriage. I lived for three years in al-Sharafiya palace in Jedda, I married him in an official ceremony, and I introduced him to some big business contacts. As a wife, I am entitled to my share. Justice is what I am asking from King Abdullah. I would like him to invite me to go to Saudi Arabia and tell him the story as opposed to going through US courts, to the detriment of his family's reputation. Let him be the judge."
Harb was born in Haifa into a Palestinian-Christian household immersed in the complex politics of the region. They moved to Ramallah when she was 12. The Israelis had just occupied the West Bank. At the age of 19, and with the looks of a young Sophia Loren, she left Palestine to start a new life abroad. She arranged to stay with cousins in Saudi Arabia, where she began work at the Venezuelan embassy, translating from Arabic to English.
Harb was planning to move to America when, in September 1967, she went to a party of a prominent local businessman and met Prince Fahd – a meeting that would transform her life.
She saw him – a slightly overweight but immensely charming 45-year-old man with a short trimmed beard and white robes – and was immediately struck by the presence that can only come with power. "The minute I walked in, I saw this tall man. He was a very well-known prince and very popular, and he looked right at me. He came straight over. He was very respectful – I was this young girl and he was a prince in the most powerful family in the world. But he had time for me and my opinions."
The prince, a married man with nine children, set his mind on wooing her. The following day, when Harb returned from work to her small house in Jedda that she shared with cousins, a black limousine was waiting outside. The driver stepped out and handed her an envelope and a jewellery box. The envelope contained $20,000. Inside the box, she found a turquoise and diamond necklace and earrings. She gasped but sent them back. "I was a tough cookie. I looked at it, liked it very much, but it was too much for me to pay back," she says.
The next day, Fahd asked to have lunch. She said she did not have the type of food at home to entertain a prince. He arrived an hour later with a convoy of seven cars. Seven footmen, each holding Middle Eastern delicacies including pigeons, chicken, peaches and pomegranates, stepped out of the cars in unison and delivered their feast.
The following day, Fahd arrived again. "This time we played roulette," she says. "He was the croupier and my friends came and joined us for a game. I then realised that despite being married and wealthy, he was a little lonely."
It was in London in November that year that Fahd told Harb of his passion for her. He had invited her and ten members of her family to the Dorchester in Mayfair for a two-week holiday. He bought her a dress and a fur from Harrods and took her to John Aspinall's party, at which Lord Lucan sat at their table. When they returned to the hotel, he told her that he wanted to share her bed. "He wanted a physical relationship. I told him that I wouldn't do that without marriage. I returned believing it was the end of it," she says.
Six weeks later and out of the blue, Fahd flew Harb's father to Jeddah. He had decided that if she would not be his lover, he would have to marry her. "He said that he wanted to marry me but it would have to be done secretly, I would have to convert to Islam and there would be no children," she says. "I agreed, thinking that after living with him I would change his mind and we would have children. I was perhaps too hopeful."
Fahd knew that if he was to become King, he would take the title of the guardian of the Islamic faith – the religion's two holy cities of Mecca and Medina are within the kingdom – and could not be seen to marry a nonMuslim. Within days of accepting his offer, Harb moved into the al-Sharafiya palace, originally built for visiting dignitaries. The wedding, in March 1968, was a hurried ceremony within the palace walls conducted by a sheikh in front of three witnesses, including a prince.
"We had a wedding dinner with six close friends afterwards," she says. "Although the Royal Family knew what had happened, I was told that no one outside the palace was to know for fear of upsetting his other family." Fahd's first official wife, Anoud, with whom he had 11 children, should not be subjected to public humiliation and gossip, he said. The two women knew about one another, and Fahd decreed that they would never meet.
The palace itself, a three-floored white stone building in the heart of Jedda with a cinema and a swimming pool, five living rooms, eight bedroom suites and eight marble bathrooms, became the centre of her world. A team of servants including chefs, cooks, cleaners and personal maids, waited upon her and her six-strong entourage that included her father and sister.
The couple also shared a house in Knightsbridge, and here Harb was allowed more freedom. They would socialise at private gambling clubs such as the Clermont in Mayfair. "We were very happy then," she says. "Occasionally Fahd would go out as a commoner, under cover, to see how ordinary people lived."
Back in Saudi Arabia, however, he grew increasingly adamant that he should not father a half-Palestinian child. At one point, he told Harb that he did not want a "little Arafat" running around the palace. Despite this, the couple were not using any contraception. When she fell pregnant, she was ordered to terminate. "I became pregnant at the end of 1968, in the middle of '69, and the end of that year. Each time, he told me to abort," she says. "Twice it was done in hospital and one time it was done in a clinic where the anaesthetic did not work properly and I was in agony. I thought I was going to die.
"But I followed his orders because I was at a loss. I slowly realised that I had little power in our relationship. He could divorce me under Islam at any time, just by saying the words 'I divorce you' three times in front of a witness. If he had done so, I would have been cast out," she says.
Then, at the end of 1970, Harb was suddenly ordered to leave the kingdom by Fahd's brother for a reason that she refuses to discuss with The Times. She says she will only explain why in court.
She will admit only that she was given two hours to leave. Her clothes were sent to the Saudi embassy in Beirut. But her jewellery, her photographs and personal items including their marriage certificate were confiscated, she says. "I thought that I could never go back. I was a broken woman."
Harb was exiled to the US, without family and friends. Fahd spoke to her on the telephone, and agreed that she should stay away. Then, three long years later, he recalled her to the Middle East, she says.
She had grown up emotionally in the US, she says, and began to believe that the marriage was over, although she still insists that Fahd never explicitly divorced her. She says that she met Fahd on three occasions over the next year – in London once and Riyadh twice.
Their last meeting was in January 1974 in Riyadh. The newly emboldened Harb told him that she had met a Christian lawyer in Beirut and wanted to marry him. Fahd, who had recently married his fourth wife, gave his blessings. "I told him I wanted to have kids. We left with a big hug," she says. It is at this point that, to those living prosaic, clear-cut lives, Harb's account of her marital status might appear blurred or improbable.
Her relationship with Fahd, however, unfurled along unconventional lines. Harb now argues that her marriage to Fahd was an Islamic ceremony that still stands under Sharia law, while her marriage to the solicitor was a civil wedding. She had two daughters with her new husband, but after five years the marriage collapsed. After that, she and Fahd would speak often on the telephone, she says. He paid for her children to be educated at European finishing schools.
Then in 1995, she was planning to meet him for the first time with her family. Days before their meeting was due to take place, he suffered a stroke from which he never fully recovered until his death in 2005.
Saudi insiders have previously whispered that Harb may be exaggerating the extent of her relationship with Fahd. Their doubts could be answered in a US court by a number of witnesses called by Harb. One witness, a Saudi woman living in the US, told The Times that she attended their wedding.
The Saudi Royal Family's lawyers know of Harb. She signed a commercial agreement with the Saudi Royal Family in 2001 worth £5 million. Harb says it was payment for two 300 square metre flats that she had bought for Fahd in Beirut in 1994. She first put her claims for maintenance of £400 million before the High Court in London in January 2004, under the Matrimonial Causes Act.
At first, the Saudi Royal Family successfully defended it on the ground that a king cannot be sued through a British court. Harb then won permission to appeal against that decision. But when King Fahd died, the Court of Appeal decided that the case could not proceed.
After a year of consultations with Islamic lawyers and US attorneys from Washington, she has drawn up a case for the civil court. Papers will be issued against the Saudi Royal Family in the autumn, she says, claiming that as one of two legitimate wives she is entitled to a 16th of his £30 billion fortune.
"I think that the House of Saud underestimates me. I will keep fighting for justice," she says, gently tapping the restaurant table for emphasis. "The new King recently promised to introduce new human rights for women. He could start with me."
Addendum: Janan Harb has also sought legal recourse in the European Court, and petitioned for DNA testing for her oldest daughter, Rania Bouiez, as perhaps biologically and legally King Fahd's. If it could be proven that Rania Boueiz, a marketing executive in Chelsea, London, is the late King's daughter, Janan and Rania could claim a larger portion of the Saudi Royal Family's fortune. To help prove her case, she has started releasing pictures of her and King Fahd together.
Further Reading:
On Janan Harb's
quest
; and
here
On her DNA
request
Your thoughts?
In what ways does this Royal Saudi/non-Saudi marriage share the problems of those of non-Royals? In what ways is it different?
How does Royal status impact on the decision whether to have children or not, and on how to raise them? What are the challenges for non-Royal mixed couples in making these decisions about children?
What expectations of change after marriage do couples take into a marriage, mixed or otherwise? What expectations do they take into divorce?
Coming next...
A Saudi-Sudanese Prince