By Chiara
At this point in the series of posts on Royal Saudi/non-Saudi Marriages and Their Children—
Introduction
, Parts
I King Fahd
,
II Prince Bandar
,
III Prince Al-Waleed
,
IV Prince Khalid
-- it seems appropriate to reflect on the themes that were announced, and the posts and comments to date. A brief review of these posts follows.
From the Introduction:
Saudis have been marrying non-Saudis since 1744 when Muhammad Ibn Sa'ud married his son with the daughter of Muhammad Ibn Adbul Al Wahhab to seal their politico-religious alliance. Interclan and intertribal marriages are a long tradition on the Arabian Peninsula, both as a way of creating alliances, and of renewing the population. Political marriages have also extended beyond the peninsula to neighbouring regions like Central Asia, the Levant, the Eastern Mediterranean, and Africa. With the advent of 19th and 20th century national boundaries, these marriages have become inter-national as well as inter-tribal and cross-cultural.
Recently, however, there have been increasing difficulties for Saudis, especially women, but also men, to receive permission to marry non-Saudis, or non-nationals (eg children of a Saudi mother born outside the Kingdom to a non-Saudi father, or children of non-Saudis born and raised in the Kingdom). These difficulties apply to marriage to any non-Saudi; however, they seem to be more difficult for marriage to non-Arabs, and non-Westerners in particularly. Certainly, non-Muslim men are not allowed religiously to marry Muslim women, implying necessary conversion to Islam for non-Muslim men wanting to marry Saudi women.
Yet the Royal House of Saud, founded by King Abdul Aziz Ibn Saud (Saud Ibn Abdul Aziz Ibn Abdul Rahman Ibn Saud) in 1932, along with the founding of the modern Kingdom of Saudi Arabia, has had its share of inter-clan, inter-tribal, inter-national, cross-cultural, and even interfaith marriages (within the Abrahamic faiths).
As this genealogy of the Imams of the First and Second Saudi Dynasties and then the Kings of the Kingdom of Saudi Arabia
shows
, all of the recent Kings of the Kingdom of Saudi Arabia have been sons of the founder, that is, brothers, usually in order of age. Before them, in the First and Second Saudi States, "Imams" (to emphasize their combined political and religious roles) were the first sons of the previous Imam, with a few exceptions. During the Second Saudi State there was such infighting among pretenders to the throne that the state was weakened and collapsed.
For our purposes, a few intermarriages from earlier times, both intertribal and intercultural, stand out.
Saudi/Wahhabi:
Saud ibn Abdul Aziz ibn Muhammad ibn Saud, son of Abdul Aziz ibn Muhammad ibn Saud, the second ruler of the First Saudi State and his wife, the daughter of Muhammad Ibn Abdul Wahhab, ruled the First Saudi State from 1803 to1814.
Saudi-Ajman/Ajman:
Saud ibn Abd al-Aziz ibn Saud, the founder of the Kingdom of Saudi Arabia, was born in 1878, the son of Abd al-Aziz ibn Faisal ibn Saud from his marriage to Wadhba bint Muhammad bin Hazzam al-Mana al-Hithlain, daughter of the sheikh of the Ajman Bedouin tribe, a loyal tribe with which the Al Saud were already intermarried.
Saudi-Wahhabi/Saudi raised in Turkey:
Faisal ibn Abdul Aziz Al Saud was the third son of King Abdul Aziz, from his marriage to a descendent of Muhammad ibn Abd Al-Wahhab, Tarfa bint Abdullah ibn Abd al-Latif Al ash-Shaykh. The most influential of his many wives was Effat al-Thuniyyan Al Saud, born and raised in Turkey, a descendant of the members of the Al Saud displaced as prisoners after the fall of the First Saudi State (1818) to Turkey (Istanbul) and Egypt (Cairo).
From Part I--King Fahd: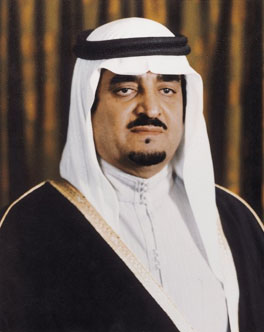 "The King and I"--Rajeev Syal--The Times August 8, 2007
Harb, 60, is the former wife of King Fahd of Saudi Arabia, once the richest man in the world with a £30 billion fortune. Now she is about to relaunch the biggest maintenance claim in the world, this time using the American courts. At 20, she married King Fahd bin Abdul Aziz, who ruled the oil-rich nation for 23 years until his death two years ago. Harb, the daughter of a hard-working restaurateur, stumbled into a world of unimaginable wealth and opulence.
She was ensconced in a velvet-draped palace in Jedda, surrounded by Somali and Ethiopian servants. Her chauffeur-driven car was a strawberry-hued Aston Martin, and she was showered with collections of Piaget watches and Oscar de la Renta dresses which King Fahd picked for her himself. Because she was born a Christian, she was kept hidden from the public in case it was discovered that a Saudi king, the defender of the Islamic faith, had married an infidel. Harb was forced by her husband to have three abortions in a year, and the palace began to feel increasingly like a prison. Two years after their marriage, she was exiled to the US and Britain upon his request and became the King's escort in the West. […]
Harb was born in Haifa into a Palestinian-Christian household immersed in the complex politics of the region. They moved to Ramallah when she was 12. The Israelis had just occupied the West Bank. At the age of 19, and with the looks of a young Sophia Loren, she left Palestine to start a new life abroad. She arranged to stay with cousins in Saudi Arabia, where she began work at the Venezuelan embassy, translating from Arabic to English. Fahd knew that if he was to become King, he would take the title of the guardian of the Islamic faith – the religion's two holy cities of Mecca and Medina are within the kingdom – and could not be seen to marry a nonMuslim. Within days of accepting his offer, Harb moved into the al-Sharafiya palace, originally built for visiting dignitaries. The wedding, in March 1968, was a hurried ceremony within the palace walls conducted by a sheikh in front of three witnesses, including a prince. […]
Back in Saudi Arabia, however, he grew increasingly adamant that he should not father a half-Palestinian child. At one point, he told Harb that he did not want a "little Arafat" running around the palace. Despite this, the couple were not using any contraception. When she fell pregnant, she was ordered to terminate. "I became pregnant at the end of 1968, in the middle of '69, and the end of that year. Each time, he told me to abort," she says. "Twice it was done in hospital and one time it was done in a clinic where the anaesthetic did not work properly and I was in agony. I thought I was going to die." […]
Harb was exiled to the US, without family and friends. Fahd spoke to her on the telephone, and agreed that she should stay away. Then, three long years later, he recalled her to the Middle East, she says. She had grown up emotionally in the US, she says, and began to believe that the marriage was over, although she still insists that Fahd never explicitly divorced her. She says that she met Fahd on three occasions over the next year – in London once and Riyadh twice. Their last meeting was in January 1974 in Riyadh. The newly emboldened Harb told him that she had met a Christian lawyer in Beirut and wanted to marry him. Fahd, who had recently married his fourth wife, gave his blessings. "I told him I wanted to have kids. We left with a big hug," she says. […]
After a year of consultations with Islamic lawyers and US attorneys from Washington, she has drawn up a case for the civil court. Papers will be issued against the Saudi Royal Family in the autumn, she says, claiming that as one of two legitimate wives she is entitled to a 16th of his £30 billion fortune. "I think that the House of Saud underestimates me. I will keep fighting for justice," she says, gently tapping the restaurant table for emphasis. "The new King recently promised to introduce new human rights for women. He could start with me."
Addendum--Janan Harb has also sought legal recourse in the European court, and petitioned for DNA testing for her oldest daughter Rania Bouiez as perhaps biologically and legally Fahd's. If it could be proven that Rania Boueiz, a marketing executive in Chelsea, London, is the late King's daughter, Janan and Rania could claim a larger portion of the Saudi Royal Family's fortune.
From Part II--Prince Bandar
"The Prince: How the Saudi Ambassador became Washington's indispensable operator"--Elsa Walsh, in The New Yorker, March 24, 2003
Bandar's father is Prince Sultan, one of the seven sons of Abdul Aziz, the founder of modern Saudi Arabia, and his favorite wife, Hassa bint Ahmed al-Sudairi, who is perhaps the most revered woman in Saudi history. Sultan, who was in his early twenties at the time of Bandar's birth, had already held the position of governor of Riyadh. But Bandar's mother, Khizaran, was a dark-skinned sixteen-year-old commoner from the Asir Province, one of the southernmost points in Saudi Arabia. She could not read or write; she later taught herself. Bandar, who sees her regularly, says that she was a concubine. He lived with his mother and his aunt, and had little contact with his father when he was very young. "It taught me patience, and a defense mechanism, if you want, to not expect anything," he told me. "And the way I rationalized it to myself was if I don't expect anything and I don't get anything, I don't get disappointed. So nobody can hurt my feelings."
Under Sharia, the Islamic law that governs Saudi Arabia, all sons are born equal, even if they are illegitimate. But Bandar was eight years old before he entered his father's bedroom for the first time. "One day at school I heard from one of my brothers that Daddy was sick, and I didn't understand how sick or how serious it was," he told me. "But I was a little too proud to ask people or to show people I didn't know." Sultan heard of Bandar's concern and summoned him. When Bandar arrived, he pulled the young boy onto his bed. "It was like he gave me the whole world," Bandar told me.
Bandar's isolation from the family ended when he was eleven. Abdul Aziz had died several years earlier, and it was decided that Bandar and his mother should live with his grandmother Hassa, in the palace. "It was a practical decision, but it completely altered my life," Bandar told me. Each day at 5 a.m., Hassa would wake up her grandson for prayers. After prayers, she told him the history of the House of Saud. "She was not educated, but she had learned the Koran by heart," Bandar recalled. "She was a combination of Maggie Thatcher and Mother Teresa. She was very pious, yet very strong-willed." He worshipped her, and she returned the affection. "She was the most influential figure in my life," he said.
"Living with her opened up his eyes," a close friend of Bandar's told me. "Hassa taught him about life, about women, about politics, about what a great man his grandfather was. She made him feel special, and it was at that point that his relationship with his father began."
Even then, Bandar told me, his contact with his father was limited. "My memory of him as a child was that he was always working at his papers or talking on the telephone," Prince Khaled bin Sultan, Bandar's half brother, wrote in a memoir. An outsider like Bandar would have to try hard, to amuse, to be useful. When Bandar was thirteen, Sultan was named Defense Minister, and three years later Bandar, in a move surely intended to please his father, enrolled in the Royal Air Force College, at Cranwell, England, to train as a fighter pilot. (Bandar, then sixteen, had a doctor alter his birth certificate by a year in order to qualify.) But he also joined, he told me, because he'd always felt somewhat uncertain of the attention people showed him: "I didn't feel I did anything to earn it except by happenstance, circumstance. Just because my father is a prince, I became a prince. I never worked a day in my life to be one. Compare that with my feeling when I got commissioned a second lieutenant. I was so proud"
Even then, expectations for Bandar were not high. "He wasn't sent to Eton," a close Saudi friend said. "He was not given great opportunity. He was sent to military school. You do not send someone to military school to get a great opportunity." (Bandar has sent some of his sons to Eton.)
Prince Bandar, from these relatively modest beginnings, became an international leader, politically and financially, most notably while ambassador of Saudi Arabia to the USA. He has become known as Bandar Bush, for his close relationship with the Presidents Bush, father and son. Yet he has also been known as the "Arabian Gatsby". He married Princess Haifa bint Faisal, the youngest daughter of Princess Effet and King Faisal, with whom he had 8 children, 4 sons, and 4 daughters. Like the protagonist of "The Great Gatsby", he is a man who, through his energy and drive, rose from relatively modest beginnings to immense wealth and pleasurable living, including his luxury ranch in Colorado, Hala.
From Part III--Prince Al-Waleed:
Prince Al-Waleed bin Talal is a controversial Royal Saudi at the best of times, and more so lately as speculation in the media and the blogosphere wonders whether recent conservative efforts against media and cultural events are based in a struggle not only between liberals and conservatives, but between half-brothers and different factions of the Al Saud family seeking greater authority within KSA. An admirable progressive, internationalist, and feminist to some, Prince Al-Waleed is a noxious Western influence to others.
Prince Al-Waleed bin Talal bin Abdul Aziz Al-Saud is also one of the Royals with the most mixed heritage. His mother, Princess Mona El-Solh, is a Lebanese Sunni Muslim, the daughter of Riad El-Solh and Fayza Al-Jabiri, making him half Lebanese. His father, Prince Talal bin Abdul Aziz Al-Saud is the son of the founder of Saudi Arabia, King Abdul Aziz Al-Saud, and an Armenian (Christian revert to Islam--often cited) or Circassian sharkassiya (born Muslim--most likely) mother, Munaiyir, a concubine of the King's who became a favourite wife, and the mother of both Talal (1932) and his younger brother Nawaf (1933).
Prince Al-Waleed is also the grandson of Riad El-Sohl, a progressive, and the 1st Prime Minister of Lebanon (1943-45; 1946-51) after it achieved full independence from the French Mandate in 1943. Riad El-Sohl, known himself for being a reformer, had been instrumental in achieving independence for Lebanon, and in uniting its diverse factions, ethnic and religious. Several months after leaving office in February 1951 he was assassinated in Amman, Jordan by a Syrian National Party member. Although his one son died as an infant, the 5 El-Sohl daughters are known for their activism, liberalism, and feminism, or at least for their international marriages.
Aliya (1935-2007) continued her father's political and social work for Lebanon; Princess Lamia married Prince Hisham of Morocco, the brother of King Hassan II, and uncle of the current King Mohamed VI; Princess Mona married Prince Talal Al Saud and became the mother not only of Prince Al-Waleed, but of Princess Reem Al Saud; Mrs Leila Sohl Hamadeh, was appointed by Omar Karami's government as Lebanon's first female minister, the Minister of Industry in 2004, but now works for Prince Al-Waleed's philanthropic foundation; Mrs Bahija Solh Assad is married to Saeed Al Assad, former Lebanese Ambassador to Switzerland, and a former member of the Lebanese Parliament.
Little wonder then that Prince Al-Waleed, who holds Lebanese citizenship because of his mother, has sought political power in that country, backing Maronite-Christian President Émile Jamil Lahoud (according to the Lebanese National Pact the Lebanese President is Maronite-Christian, the Prime Minister a Sunni Muslim, and the Speaker of the House, a Shiite Muslim). Still, Prince Al-Waleed maintains a vast global financial empire, through the Kingdom Holding Company, and a pan-Arab media one. He has a remarkable record as an international philanthropist, focusing on education of the West and East about each other, but extending to scientific enterprises, and disaster relief. He has funded: cultural events and institutions; medical research; university departments of Middle Eastern and Islamic Studies in the United States and Europe; and a centre of American Studies at the American University of Cairo. This American Studies Center at the American University of Cairo was funded with the 10 billion USD he offered then mayor of New York Rudy Giuliani for the rebuilding of the city after 9/11. Giuliani rejected his offer on the grounds that Prince Al-Waleed had suggested that the attacks should encourage the US to "re-examine its policies in the Middle East and adopt a more balanced stand toward the Palestinian cause". Many in the West only became aware of the Prince after this particular controversy.
However, Prince Al-Waleed is a greater figure of controversy now in KSA. His recent foray into KSA politics seems to have triggered a conservative backlash. As the owner of the online network Al-Nahar, the television network LBC (Lebanese Broadcasting Corporation) and Rotana Records, Al-Waleed has been in the news and on blog sites as the possible reason that various cultural cancellations have occurred, notably the last minute cancellation of the Jeddah Film Festival, and the closure of the LBC offices in Saudi Arabia, after the description of his sex exploits by Jeddan "Majed" on an LBC programme. With his paternal and maternal heritage of reformist political leaders, the feminist examples of his maternal aunts, and his own feminist hiring practices, this 1/2 Lebanese, ¼ Saudi, ¼ Armenian or Circassian sharkasiyya, Royal Saudi businessman, media mogul, and now political player, is creating an ever greater stir in Saudi circles.
From Part IV--Prince Khalid:
Prince Al-Waleed has been married thrice. The first time to a half cousin, Princess Dalal bint Saud bin Abdul Aziz al Saud, thus a Royal , who is the mother of his children, Prince Khalid and Princess Reem. After they divorced, he married Princess Eman bint Naser bin Abdullah al Sudairi, of the powerful Sudairi tribe, and clan within the Royal children of King Abdul Aziz Al Saud (the Sudairi 7, all sons of the prominent Hassa bint Ahmad al-Sudairi). They too divorced, but have no children together. His current wife is Princess Ameera bint Aidan al Taweel, a member of the well-known Nejdi Otaibah tribe, with whom he has no children.
His 2 children Prince Khalid and Princess Reem, are thus, ¼ Lebanese, 1/8 Royal Saudi, and 1/8 Caucasian (in the narrow sense of the term) from his side; and from their mother, Princess Dalal bint Saud bin Abdul Aziz al Saud, a Royal, at least another ¼ Royal Saudi. For reasons both political (the scant mention of her father King Saud bin Abdul Aziz Al Saud), and cultural (the rare mention of wives and daughters), there is very little information on Princess Dalal's mother. Due to the customary erasure of ex-wives in a man's biography there is also little information on Princess Dalal herself.
Princess Dalal's father, King Saud bin Abdul Aziz Al Saud (reigned 1953-1964) was the second son from Abdul Aziz Al Saud's first, and first intertribal, marriage to Wadha bint Muhammad bin Burghush Al Uray'ir of the Bani Khalid tribe. He became the Crown Prince on the death of his older brother Turki bin Abdul Aziz al Saud (1900-1919) during the devastating international influenza pandemic of March 1918- June 1920 (global death toll 3-6% of the world's population then, 25 million in the first 5 weeks, 50-100 million in total). Crown Prince Saud became King Saud on his father's death. King Saud was the only Al Saud to inherit the throne by primogeniture rather than fraternal succession (from one brother to the next among the sons of King Abdul Aziz Al Saud). He was also the only Al Saud of the KSA to be forcibly deposed following a longstanding rivalry with his half-brother Faisal, the next in line; a rivalry that was particularly acute after King Saud increased the national debt inherited from his father, and made unfortunate political alliances in foreign affairs. Yet King Saud created ministries, and educational institutions, one of which is King Saud University in Riyadh.
While Prince Al-Waleed's daughter Reem married another Al Saud, Prince Al-Waleed's son Khalid, both a member of the ruling Al Saud family and a director of his father's Kingdom Holding Company, has taken a different conjugal path--one that led him to make a choice outside of the Royal Saudi family, or any royal family. Prince Khalid's wife is the now Princess, previously Ms or Miss, Moneerah Al-Assaf, "a love match" for the Prince, being just "his type", "American style, simple and modest". They had a daughter, Jana, in 2007.
Princess Moneerah's father, Finance Minister, Dr Ibrahim Al-Assif (PhD Economics, State University of Colorado, Denver), was born in 1949 in Ayoun-Al Jawa, Qassim Province, and is a member of the Banu Tamim tribe, a notable sister tribe of the Al-Quraysh. The Al-Assaf ruled Qassim Province until it was conquered by the Al Saud in 1907, and remain prominent in Al-Ras today. Dr Al-Assaf is married, and has 4 children. Perhaps as befits the daughter of a Finance Minister, and one raised partly in the land of feminism, free enterprise, capitalism, and consumerism, Princess Moneerah is a businesswoman, HRH Moneerah Al-Assaf, is the Owner/ CEO of The Horse Authority (contact thehorseauthority.mia@gmail.com; website http://www.thehorseauthority.net/), an equestrian store for all horse lovers, and a companion enterprise to her stable, "Al-Assaf Equestrian Estate" of which she is the sole owner. She also continues her own equestrian pursuits while sponsoring others.
So, if not truly an American princess, nor a Sabrina, a Grace Kelly, or a Rita Hayworth, Princess Moneerah is a thoroughly modern princess, a Saudi Royal with an Americanized style, a Saudi aristocrat who made a love match with a Saudi Royal--Prince Khalid bin Al-Waleed bin Talal bin Abdul Aziz Al Saud. Prince Khalid is supportive of his wife's ambitions, both equestrian and entrepreneurial. He is also a prime mover in the domain of fostering business opportunities for Saudi women generally. In brief, as Chairman of KMPK Properties, a development company established in 2007, Prince Khalid is committed to Saudization of Saudi investment and businesses by both Saudi men, and, particularly, Saudi women. The company also serves as a model of employment of Saudis, especially of women in high executive positions.
In addition to the recommendations for further reading in the Introduction--on the
House of Saud
this excellent PBS site; on the First and Second Saudi States , and on the Founder of the KSA, King Abdul Al Aziz Ibn Saud: this excellent
Saudi Aramco article
; and, to keep your Saudi Royals straight and read their biographies, this
well organized site
--I would add that the following high quality videos, of 1-2hrs duration each, are very worthwhile viewing:
Charlie Rose: Interview with Prince Al-Waleed bin Talal
La vie incroyable du Prince Al-Waleed bin Talal (in French, excellent interview and report, with a lot of footage of the Prince's homes and workplaces, and interviews with English discernible)
Frontline (PBS)—The House of Saud (2005)
Charlie Rose: Interview with Prince Turki Al-Faisal [Saudi Ambassador to the US 2002-2007]
Also in the
Introduction
, I posed
"Some questions for now, and later: What are the positive and/or negative aspects of intermarrying with non-Saudis for Saudi Royals? What are the challenges within these marriages for husband and wife/wives, and their children? How do their intermarriages impact the KSA? How do their intermarriages impact non-Royal Saudis? Are these intermarriages so in the background that there is little knowledge of them or impact on others? Should they be more in the foreground?"
My own reflections to date on these themes follow. Among the Al Saud, as in most Royal families, and by historical tradition, many of the marriages have been for political reasons, including the one that wed the Al Saud to the Al Wahab (there have been many other Saud-Wahab marriages since that first one in 1744). One could argue that intermarriage of non-Royals serves the same ideal of harmony among tribes or nations, and should be encouraged. Love marriages like those of Prince Talal bin Abdul Aziz Al Saud, Prince Al-Waleed bin Talal, and Prince Khalid bin Al-Waleed have also been intertribal, international, and intercultural. That these love matches occur for other Saudis should not be surprising.
Genetic diversity is also a medical protection against genetic illnesses recurring within families. While most genetic and chromosomal abnormalities are spontaneous rather than inherited, Saudis have high incidences of autosomal recessive disorders in particular, and certain diseases are clearly by tribe. Cultural diversity while still remaining loyal to core Saudi Arabian values enhances the culture and society, by adding new ideas, options, ideas for renewal and adaptation to a changing world.
I have been impressed, though not surprised, by the positive effects of wives and mothers in broadening the perspective of their husbands and sons. While not denying the impact of fathers' or the influence of the predominant Saudi culture, these non-Saudi or non-tribal Al Saud influences are significantly enriching to their immediate beneficiaries, and Saudi society as a whole.
The women from other cultures--whether Effat Al-Thuniyyan Al Saud, an Al Saud whose family were established in Turkey for multiple generations before she married King Faisal; the African concubine, Kirazan, mother of Prince Bandar; Muhaiyir, the Circassian concubine made wife, and mother of Prince Talal, father of Prince Al-Waleed; or the Lebanese Mona El-Sohl, mother of Prince Al-Waleed--brought their love and wisdom from elsewhere to their relationships with their husbands, and the nurturing of their children. One might argue that they have conferred the benefits of a multicultural lifestyle, and, in some cases, an appreciation for others in a disadvantaged social position. It is hard to be judgmental on certain grounds when your own mother is a black concubine.
Hassa bint Ahmed Al-Sudairi, a Saudi though not an Al-Saud, certainly has had a major impact on the Al-Saud and the country. As the mother of the Sudairi 7 she has had a major impact on the kingly succession, and on various posts within the government. She is also an influential force of her own, as well as coming from a prominent tribe.
However, I would like to focus here on Queen Effat al-Thuniyyan Al Saud, who, although she was raised in Turkey and initially spoke only Turkish, became the highly influential wife of the transformational King Faisal bin Abdul Aziz Al Saud. Queen Effat's remarkable impact on King Faisal, and her ancestral home of Saudi Arabia, first encountered on a haj pilgrimmage from her native Turkey, is well told in this comprehensive article, "
Pioneer who gave wings to Saudi women's dreams
". A mother of 9, and hostess of an intellectual salon, Queen Effat was fond of saying, "The uneducated woman is the weakest link of society". It was in this spirit that she founded, in Jeddah, Effat College for Girls which has since become
Effat University
, a women's university with impressive partnerships with
international universities
, and affiliations to major international women's
educational organizations
. The Al Faisal bin Abdul Aziz Al Saud women are prominent among the
Board of Founders
, the
Board of Trustees
, and the
Advisory Board
.
Effat University has amenities for enhancing the ability of staff and students to focus on academics, while broadening their lives, whether it be academic, lifestyle, and career counselling
services
, or the
nursery and kindergarten
on campus, with reduced rates for staff and students, or
athletics
, or the many
clubs and activities
designed to foster a balanced life and increased leadership skills. With regards to academics
per se
,
Early Child Education
is one major, but Engineering, including
Architecture
, and
IT
, is also a major focus.
I was also struck, in doing the research for these posts, by the frequent paucity of information about the women involved, even in major accounts—with a few exceptions. Yet, in my own post titles the focus is also on the male Royal, whereas each could easily highlight a woman (or 2) with a major impact on the subject of the post. For example, these women are prominent in the lives of each featured Royal:
Introduction
Effat al-Thuniyyan Al Saud, wife of King Faisal ibn Abdul Aziz Al Saud;
Part I
Janan Harb, wife of King Fahd;
Part II
Kirazan and Hassa bint Ahmed al-Sudairi, mother and paternal grandmother respectively, of Prince Bandar;
Part III
Princess Mona El-Sohl and Leila Sohl Hamadeh, mother and aunt respectively, of Prince Al-Waleed;
Part IV
Moneerah Al-Assaf, wife of Prince Khalid. While this lack of information is understandable for historical and cultural reasons, it is a loss in as much as a better understanding of the roles and impacts of these wives, mothers, aunts, grandmothers in the shaping of the Saudi Royal family, and thus the country, would be a valuable contribution to a fuller understanding of Saudi Arabia.
As for the children of mixed marriages, or mixed cultural experience, being bilingual, bicultural, and binational can be the best of both worlds; and enable acquiring and sharing knowledge and understanding in a way the true outsider can not. Contrary to popular myth, "mixed" is not necessarily or even most often "mixed up" or "misfit", but rather "enriched".
Finally, that there are objections or negative reactions to mixed Islamic marriages is rather surprising and disappointing in light of the Prophet's Final Sermon:
O' People! Listen to my words, for I do not know whether we shall ever meet again and perform Hajj after this year. O' Ye people! Allah says, O' people We created you from one male and one female and made you into tribes and nations, so as to be known to one another. Verily in the sight of Allah, the most honoured amongst you is the one who is most God-fearing. There is no superiority for an Arab over a non-Arab and for a non-Arab over an Arab, nor for the white over the black nor for the black over the white except in God-conciousness.
Yet this remains an ideal, whereas humans are far from perfect, and people, families, societies, and cultures are all too human. Still these same people could work to transform their society whether by example, education, or actions, including legislation reform.
It has been an intellectually enriching experience to learn about Saudi history and culture in the process of writing these posts, and to develop a broader impression of members of the House of Saud, from the founders to the more recent Royals. In particular, my impressions of Prince Bandar and Prince Al-Waleed went from "someone in the news" to a greater respect for the depth and breadth of their life experiences, and political and philanthropic efforts.
How about you? What answers would you give to the above questions?
How about to these questions from
Part I
:
"In what ways does this [a] Royal Saudi/non-Saudi marriage share the problems of those of non-Royals? In what ways is it different? How does Royal status impact on the decision whether to have children or not, and on how to raise them? What are the challenges for non-Royal mixed couples in making these decisions about children? What expectations of change after marriage do couples take into a marriage, mixed or otherwise? What expectations do they take into divorce?"
How about to these questions from
Part II
:
"To what extent did Prince Bandar's [or any Saudi Royal's] early life experiences affect his ambition, and his ability to relate to others? Was it ultimately an advantage to him to be of mixed social, racial (or ethnic) and cultural heritage? What about non-Royal mixed Arab and African Saudis? How well do they fare? Is it harder for Saudis to marry non-Arab, African, non-Saudis than to marry Westerners? What is the impact on this question of familial, societal, or government approval? Do you know of any mixed race Arab/African Saudis, or Arab/non-Western Saudis? How well integrated into Saudi society do they feel?"
Any other comments, thoughts, impressions, experiences?
Coming soon...more Royal Saudi/non-Saudi Marriages and Their Children