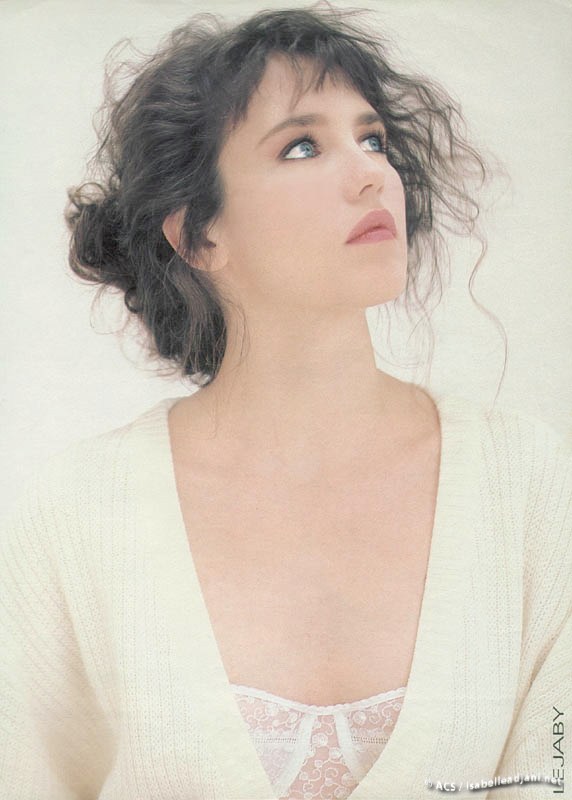 Eman of
Saudiwoman's Weblog
and Qusay of
Qusay Today
have both posted in support of a planned 2-week boycott, starting February 13th, organized by Reem Assad, a lecturer in banking and finance at Jeddah's Dar el-Hekma Women's College, on Facebook,
BAN MEN FROM SELLING LINGERIE IN KSA
, to protest the current situation of men only selling women's lingerie in Saudi Arabia, and the evasion of legislation to increase women's employment by having them work in lingerie shops. Reem has described her impetus well
here
for FT (Financial Times Magazine--First Person), and has been profiled
here
at
Transracial
, as a "lingerie maverick". Eman has summarized particularly well the broader social issues in
her post
, and Qusay the man's perspective
in his
.
Susie of Arabia of
Susie's Big Adventure
and
Jeddah Daily Photo Journal
has
previously addressed
the issue of the discomfort women, including herself, experience of shopping for lingerie from a man, and the cognitive dissonance of doing so in Saudi Arabia where gender segregation is so strict. She also provided a very effective visual of a man at work folding his lingerie wares.
As I have commented on these posts and others, it seems important to me that women's employment opportunities be increased including at this starting point, and that women who are uncomfortable shopping for lingerie from men have the option locally to be served by a woman.
Reem Assad has announced her longer standing campaign, since February 2009, this way:
Welcome to "BAN MEN FROM SELLING LINGERIE IN KSA". As the title suggests, the group has one mission: To get the Saudi Labor Law No. 120 implemented. The law states that "only females may be employed in women apparel and accessories stores". The law was released in 2006 but was never activated until this day. With that in mind, I urge you and our fellow residents of KSA to take on this mission (don't have to be Saudi).
contact e-mail: lingerieksa@yahoo.com
Or leave your post on this page
يـــم أســــعد26 سبتمبر 2008
Boycotts can be highly effective modes of social activism though they often take some time to be established and massive enough to be effective. They are safer forms of action than some others, as there are no laws forcing one to buy a product (usually) or to buy a product from a specific buyer (usually).
The grape and lettuce boycotts led by Cesar Chavez of the
United Farm Workers
union to gain better working conditions, wages, and protection for seasonal farm workers, usually poor Hispanics, was eventually highly effective, in part because North Americans either didn't buy grapes and lettuce, or bought them from overseas or from local vineyards using local hires.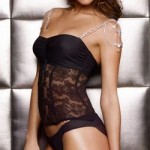 lejaby

Some boycotts are part of moral purchasing, or consumer activism. Other boycotts, have a more political or ideological impact. The
Montgomery Bus Boycott
was a landmark of the Civil Rights movement in the US, and
Gandhi's boycott
of British products an integral part of his plan for independence through civil disobedience and passive resistance in India. Those against products from
South Africa under apartheid
or the ongoing one against
Danish products
following the Danish cartoons, have had international resonance and effectiveness at a political level for South Africa, and an economic one for the Danish products.
Boycotts against stores that support the IDF, like the Palestinian one against
Chapters/Indigo Books
in Canada,
against Israeli products
, or the ongoing international boycotts of
Israeli academics
have yet to make an impact, and the latter one has some ethical issues in conflict with academic freedom, and as being against the academic community which is generally the most supportive of Palestinian rights and autonomy, as did the one in the 1960's against
South African academics
, and which proved to be more symbolic than effective. They are in early phases though.
lejaby

The internet and social networking sites have made it much easier to rapidly organize an effective boycott. Regarding the boycott of lingerie stores employing men in Saudi Arabia, I suggest that the boycott be extended beyond the 2 weeks even by women unable to buy lingerie outside the country. This can be done by trying on lingerie in stores or their nearby washrooms (in the proper hygienic manner), and then purchasing it online, or buying one item and purchasing online multiples of the same, or the same in other colours, or with slight style differences.
I hope all those who are resident in the KSA will join in the
BAN MEN FROM SELLING LINGERIE IN KSA
boycott, at least for the 2 weeks starting February 13th, and meanwhile I shall continue to not buy books from Chapters/ Indigo.
Remember me...lejaby campaign
For those having difficulty viewing this photo try here
How comfortable would you, woman or man, feel purchasing women's lingerie from a man?
Would it matter his origin, ethnicity, or sexual orientation?
What do you think of boycotts?
Are some unethical?
Are you currently participating in a boycott? Of what, and why?
Any other comments, thoughts, or experiences?