I have a great deal of difficulty writing about the
Omar Khadr
case without ranting or despairing. Omar Khadr is a Canadian who was captured by US soldiers in Afghanistan in the early days of the war. He was seriously wounded, and was initially treated as a regular prisoner of war, then treated particularly execrably because his father was an alleged Al Qaeda financier, and his family knew Osama bin Laden. He, like his brothers, did receive some insurgency training. After his name was known to the US Forces he was treated as an Al Qaeda operative with insider information. This meant torture Bagram style, interrogation, and imprisonment in the section of Guantanamo for the "worst of the worst".
His trial was to be the very first one and the poster trial for Guantanamo and the War on Terror. Unfortunately, the "judicial system" of the military trials to be held in Guantanamo were questioned, and the rules changed multiple times, along with his charges. Most recently, with the agreement of the Obama administration, and it seems Obama himself, Omar Khadr has been on trial at a military tribunal in Guantanamo. Information obtained under torture was to be admissible. The prosecution had all the rights and the defense very few, and most of the defense testimony and evidence was excluded.
In a desperate effort to save itself embarrassment and exposure of the various illegalities of Omar's arrest, detention, trial, and the inconvenience of the likelihood he was too injured to commit the most heinous of the crimes of which he is accused--as the original undoctored report of the incident stated--the Obama administration worked very hard to get a plea bargain. In despair, in the face of the impossibility of a fair trial, and with the hope of serving part of his sentence in Canada near his Al Qaeda-free maternal grandparents--if Prime Minister Stephen Harper approves it a year from now-- Omar and his defense team accepted.
As part of the sentencing hearing, a documentary prepared by Quebec filmmakers has been shown in court. The full documentary is being shown in various venues in Quebec. 2 reviews follow, along with a clip. Since the clip mentions the deliberate withholding of medical treatment, including pain medication, to make Omar Khadr talk, I will add that, because of this strategy of interrogation, he lost the sight in one eye.
Omar Khadr was captured and tortured by the US age 15.
Omar Khadr (top body) when discovered under debris
Shot twice in the back, these are the exit wounds, US medics treating him
The interrogator here was from CSIS, Canada's CIA, and Omar was initially happy that he was finally being seen by Canadians. CSIS was acting in collaboration with the CIA, and was little better.
You Don't Like the Truth: A teenager, a locked room and the ugly truth
RICK GROEN
From Friday's
Globe and Mail
[3/4 stars]
Seeing is believing, the cliché insists, but none of us saw what actually happened on that July day in 2002 – the day that would eventually bring a then 15-year old Canadian boy, Omar Khadr, to the forefront of the world's headlines. So the cliché has given way to its far more significant converse: Believing is seeing.
How we've come to view the Khadr case, how we sift through the hard evidence and the soft speculation contained in the stories beneath those headlines, is largely determined by our preexisting set of beliefs. Armed with their beliefs, fulminators on both sides keep loudly sounding off: He's a tortured child trapped in a legal black hole; he's a murdering terrorist lucky to be alive.
By now, I know where I stand, you know where you do, and there's nothing in this documentary, no new irrefutable revelation, likely to change our position. That doesn't mean the film lacks value. Quite the opposite. The value doesn't necessarily lie in the sympathetic portrait painted of Khadr – obviously, some will be pleased by that depiction, others not. But everyone should be thankful, if not for the doc's content, then certainly for its tone – there is no fulminating here. Instead, courtesy of Canadian co-directors Luc Côté and Patricio Henriquez, witnesses are quietly gathered and arguments are quietly made. For once, no one rants, and, in the relative calm, the tone can be heard, so muted and sad.
The title,
You Don't Like the Truth
, is a direct quote from Khadr and, at the time, also stood as his declaration of innocence. The time was February, 2003, which brings us to the subtitle:
4 Days Inside Guantanamo
. That's when a CSIS agent arrived from Canada to "interview" and videotape Khadr in his Cuban prison. Ten minutes of that seven-hour tape have already been made public, but this is our first chance to look at a more extensive selection, to "see" for ourselves the colloquy between a teenage boy and his professional interrogator.
It's not a pretty sight. Indeed, as the kid is left alone in the room to weep, to literally tear at his hair, and to chant "Kill me, kill me, kill me" in a liturgy of despair, a former director general of Canadian consular Affairs, Gar Pardy, is moved to conclude: "These interviews are basically a continuation of his torture."
Pardy is just one of many who comment on the tapes as the footage unspools. Others include Bill Graham, our ex-Foreign Minister; Khadr's mother and sister; his cellmates at Guantanamo, since released with no charges laid; U.S. military lawyers and psychiatrists and, most dramatically, an American intelligence soldier who admits to torturing an already wounded Khadr at the Bagram base in Afghanistan. They are a diverse bunch, to be sure, yet with a shared conviction: All agree that the accused has been cruelly treated, abandoned by his own country, and grossly deprived of justice.
Still, it's the tapes themselves that form the spine of the documentary. Again and again, we are returned to them, and what emerges says a little about the interrogated boy but a whole lot more about the interrogating man. Quite simply, the CSIS agent seems appallingly bad at his job. Always accompanied by a CIA colleague, he's there not to assist Khadr but solely to accuse him, to extract an admission of guilt and other counter-terrorist information.
Fine. But even granting the legality of his mission (and that's a whole other topic for debate), the professional comes off as a rank amateur. His questions are essentially statements; he doesn't listen, at least to anything beyond what he wants to hear; his mind is firmly closed and already made up. In short, for him too, believing is seeing – the guy is just another fulminator, better suited to the world of politics or column-writing.
Of course, the headlines have continued through this very week, when, in a plea-bargain brokered by politicians, and at a tribunal that isn't a trial, Khadr changed his declaration from innocence to guilt. That altered plea might serve him better. Some might argue that it even serves justice. But here's the tragedy. No one, not even Khadr's most florid accusers, will think that it serves the truth – that complex commodity remains at large, as elusive and unlikable as ever.
You Don't Like the Truth: 4 Days Inside Guantanamo
Directed by Luc Côté and Patricio Henriquez
Classification: 14A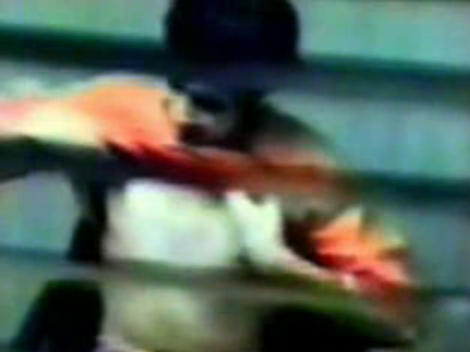 Khadr doc harrowing on many levels
By LIZ BRAUN, QMI AGENCY
The Toronto Sun
[4/5 stars]
Last Updated: October 29, 2010 2:00am
Omar Khadr was back in the news this week for the guilty plea that may finally return him to Canada. The accused terrorist has languished in prison for almost eight years, but this turn of events may see him leave Guantanamo at last.
You Don't Like The Truth: 4 Days Inside Guantanamo
is a frankly gobsmacking documentary that features footage from a lengthy interrogation of Khadr by agents from CSIS (the Canadian Security Intelligence Service). The quizfest took place over four days in February 2003, when Khadr was 16 years old.
You Don't Like The Truth
shows parts of the recently released seven-hour interrogation video, and intersperses that footage with present-day commentary from experts, doctors, lawyers and former cellmates.
Not surprisingly, the film is often disturbing. It includes a handful of torture photos and a sequence in which Khadr, left alone by his interrogators, sobs for his mother. The CSIS agents watched his breakdown for an hour, hoping to go back in and take advantage of his vulnerability. Those nameless agents, all buddy-buddy and keen to offer Khadr fast food and cola when they're not trying to blackmail or intimidate him, will make you embarrassed to be Canadian.
So will the reminders of how little Canada did to protect one of its own citizens.
Khadr wound up in Guantanamo because he was accused of throwing a grenade that killed a U.S. Special Forces soldier at the end of a firefight in Afghanistan. That was in 2002, when he was 15. As the film points out, there were aerial photos taken of the conflict that would have been useful in establishing Khadr's guilt or innocence, but the cameras vanished; eventually, photos were found that show him badly wounded, face down and covered with debris, his hands trapped beneath his body. (He was in a coma for a week after the Americans carried him out of the battle area.) That was his condition at the moment he is alleged to have thrown that grenade.
An interesting assortment of people is interviewed for the movie. Khadr's mother and sister are in the film. So is University of Toronto psychiatrist and torture-victim specialist Dr. Raul Berdichevsky, psychiatrist and retired U.S. army Brig.-Gen. Dr. Stephen Xenakis and Craig Mokhiber, Deputy Director of the Office of the UN High Commission on Human Rights -- who has some interesting things to say about child soldiers.
Dennis Edney and the rest of Khadr's lawyers are in the film, as are various politicians and Toronto Star national security reporter Michelle Shephard, who has covered the Khadr story since the beginning. Most interesting are the interviews with former cellmates of Khadr's, who all talk of torture at Bagram and Guantanamo, and of being eventually released without ever having been charged with anything. On many levels, this is an utterly harrowing film.
You Don't LIke The Truth: 4 Days Inside Guantanamo
is divided into four chapters, and the first of those is titled Hope. Khadr is obviously thrilled to see Canadians at last when the CSIS agents show up -- he thinks help has finally arrived. You'll share his disillusionment.
In Toronto, filmmakers Luc Côté and Patricio Henriquez will attend a Q&A at the Royal theatre on Friday night.
(This film is rated 14A)
The Globe and Mail
is an intellectual centre right national newspaper.
The Toronto Sun
is part of the populist right
Sun
franchise.
Your thoughts, comments, impressions?