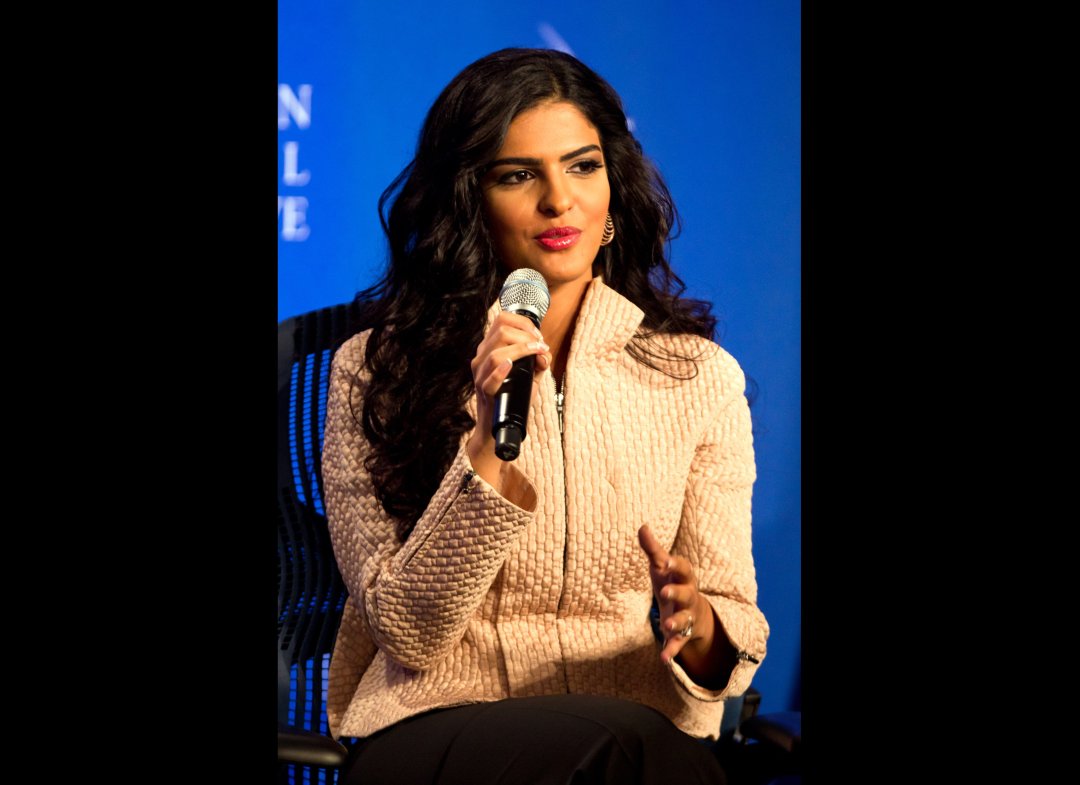 September 21 at the Clinton Global Initiative meeting
HH Princess Ameerah Al-Taweel has been in the United States in the last few days participating in the Clinton Global Initiative, which always meets at the same time as the UN, As Vice-Chairwoman of the Board of Trustees of the Al-Waleed bin Talal Foundation. She was also a guest interviewee on Piers Morgan Tonight. Her 9 minute interview was an unchallenging one, but I thought she gave some interesting answers, and proved herself an articulate as well as a beautiful woman.
Saudi Prince Alwaleed bin Talal (R) and his wife Princess Amira al-Taweel (AFP/File, Khaled Fazaa)
What are your impressions of each of the themes raised in the interviews?
What insights or knowledge did you gain from how HH presented her answers?
Other comments, thoughts, impressions?
Related Posts:
Royal Saudi/non-Saudi Marriages and Their Children Part III-- Prince Al-Waleed bin Talal
Royal Saudi/non-Saudi Marriages and Their Children: Reflections