There are many perspectives on 9/11 and its aftermath. More seem to germinate with almost any newsworthy event since. Current coverage of the "decade" 2001-2011, in anticipation of the remembrance of that day 10 years ago, explores and adds to the burgeoning ways 9/11 is legitimately and tangentially related to actions within the United States and abroad since.
The weekend edition of Canada's
Globe and Mail
has its full regular section Focus devoted to the socio-political ramifications of 9/11, but also parts of the News, Sports, and Arts sections. The national network, the CBC, for two weeks has been running various documentaries on the attacks and their consequences. As the population of Canada tends to stay as far south as possible, most Canadians have long been used to having US television and radio stations easily accessible from their homes, including in the days of the aerial antenna on the roof. Standard cable packages now include the closest ABC, NBC, CBS, and PBS affiliates, along with at least one 24hr news station, most commonly CNN and/or FOX News in their domestic, not international versions. Of course, no one is forced to watch, listen, or read about 9/11 coverage or commemorations, yet it tends to be ubiquitous, even on the local Canadian city news.
Many
Canadian
locations were directly affected by 9/11, on the same day and in the days immediately following. Tiny Gander, Newfoundland became the airport to which most transatlantic flights headed to northeastern US destination were diverted. Others were diverted to other airports in the Maritimes, like Halifax, Nova Scotia, but also to airports across the country, with Vancouver being the western hub. Toronto, Ontario, the financial centre of America's northern ally was seen as a possible target, as was nearby Niagara Falls, Ontario,which is a main supplier of energy and part of the grid for the whole North East of the USA. Toronto airports were on lock down. Families in the Maritimes and other major centres of diversion took in stranded Americans, or volunteered at temporary shelters for them. Canadians from all provinces donated goods and money, and some even went to New York to volunteer their skills.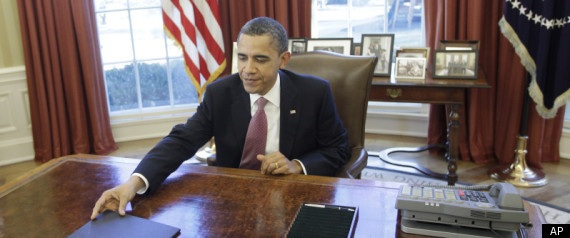 Dear Mr. Prime Minister:

It has often been said that the United States and Canada are great neighbors, trading partners and the best of friends. Friendship gives us comfort and it gives us strength, but can be tested in difficult times. In one of the darkest moments in our history, Canada stood by our side and showed itself to be a true friend.

On the 10th anniversary of September 11, 2001, we remember with gratitude and affection how the people of Canada offered us the comfort of friendship and extraordinary assistance that day and in the following days by opening their airports, homes and hearts to us. As airspace over our two countries was shut down, hundreds of flights en route to the United States were landed safely by Canadian air traffic control in seventeen Canadian airports from coast to coast. The small city of Gander, Newfoundland, population 9,600, received 6,600 diverted passengers, while Vancouver received 8,500 people. For the next 3 days — before our air space was reopened — those displaced passengers were treated like family in Canadian homes, receiving food, shelter, medical attention and comfort.

Ten years later, we continue to be grateful for Canada's friendship, and for the solidarity you continue to show us in our shared fight against terrorism. The United States is fortunate to share a border with a country that understands, in your words, "There is no such thing as a threat to the national security of the United States which does not represent a direct threat to this country."

On this anniversary, we recognize all the gestures of friendship and solidarity shown to us by Canada and its people, and give thanks for our continuing special relationship.

Sincerely

Signed Barack Obama
There is no doubt that 9/11 had an immense impact on the world and many individuals in it, whether they are particularly aware of it or not.
Part of that impact was understandable
shock, grief, and fear directly related to the attacks on the World Trade Towers in New York, the Pentagon, and the Capitol in Washington. Lives were lost, and the symbolism of the targets was clear: the economic, military, and political power of the USA. A very small minority felt a celebratory sense that the USA was getting back some of its own, or a barely acknowledged pride that Arab Muslims, often derided by former colonial and current neo-colonial powers could have pulled it off. Overall Muslim countries, and individual testimonies describe horror, grief, compassion, and a rejection of the attacks as unIslamic, contradictory to jihad as a legitimate defensive war, to martyrdom as unsought for death in a defensive action, and to the prohibition against voluntary suicide.
Yet
most of the impact was in the response to 9/11
by the US administration of the day, that of President George W Bush--the response beyond the immediate attention to security and rescue. Part of this was in the rhetorical tone set almost immediately: us against them, "yer either fer us 'r agin us", "wanted dead or alive", the "axis of evil". The latter was particularly pernicious as it went beyond bringing individuals to justice, and to deliberate analogies to WWII, the last uncontroversially "just war", serving as justification for myriad violations of universal human rights and freedoms within the USA and abroad, for flagrant contraventions of multiple clauses of the Geneva Convention, for the Bush doctrine of a particularly broad form of pre-emptive war, and for defiance of just war theory itself, in the "War on Terror".
The supreme irony of a war on an emotion
seems to have been lost, perhaps deliberately so, on the namers of this particular presidential war--beyond the pale of previous presidential wars on poverty, cancer, drugs. Like these other wars, the War on Terror is a
war on a concept
, and therefore potentially a
perpetual war
, one which allows for continual investment of resources, and energy. Such a war maintains and necessitates a constant state of psychological tension, material and mental preparedness, and socially acceptable, institutionalized paranoia. It has an ill-defined enemy, which can come over time and space to encompass any number of perceived manifestations of the concept. The declarer defines and redefines the war in perpetuity. The enemy cannot surrender to end the war. The war ends when the declarer decides it has--if the declarer decides it has.
While the USA is drawing down from the wars in Afghanistan, and Iraq, there is
no seeming end to the War on Terror
. Guantanamo Bay is still open for Geneva Convention defying business. The undeclared war on Pakistan continues, still undeclared, even escalating. Extraordinary state powers relating to security, "war measures", continue, and were signed into continuance by Obama in the first months of his presidency. Similar measures are forced upon allies, including Canada, which is constantly at pains to prove its toughness on security, the tightness of its border, its ability to arrest and hold Muslim men without charge or normal judicial rights (to a lawyer, to an informed defense), and to produce whatever "intelligence" on whomever, no matter how incipient or flawed, for US extradition to black sites and outsourced torture in MENA dictatorships fostered by the US.
Allied countries'
bids for independent action in this War on Terror are punished
, as Canada was for not declaring war on Iraq. Bush not only snubbed us politically with the diplomatic equivalent of a slap in the face, but took pains to make sure Canadians realized non-compliance would result in economic penury. Our current Prime Minister, Stephen Harper, then in opposition, was part of a group that took out a full page ad in the
New York Times
stating they were in favour of joining the war on Iraq, and against then Prime Minister Jean Chrétien's decision not to.
Now that Harper is in power, and the Iraq War is so unpopular, he has changed his mind. However, he does compensate for not being in on that war, by being Israel's very best friend in the world (even more pro-Israeli than the Obama Administration), and building Canada's military--at great expense--along with its profile in the national psyche. Harper has changed the curricula for citizenship classes and testing, along with those in the public school system, to focus on Canada's history as a fighting nation, rather than a nation of peace-keepers. We too are fed the national security rationale.
National security is important, but a war on an emotion of fear, terror, feeds on fear-mongering and induces
perpetual heightened awareness
, and the psychological tension of an acute traumatic stress disorder, long after the stresser has passed. To maintain this acute state, there must be constantly newly discovered threats, incidences, potential attacks. In between, there are a series of post-traumatic stress reminders. To commemorate the loss of lives on 9/11 is understandable, particularly on significant anniversaries. To memorialize the casualties of a war during that war is a sign of a perpetual war.
That there were such obvious
ideological and material gratifications
for members of the Bush administration in how they responded to 9/11 has led to considerable distrust of government, political parties, and the ability of the system to protect all of its citizens without abusing them. There are arguments floating about that the response to 9/11 is responsible for the current political malaise in the US--the divisiveness of the politics, the general distrust of politicians and government by voters, the disaffection for all things political by the general population.
There are also arguments floating about that the
Arab Spring
is a result of 9/11, the American responses to it, and American ideals. These include the suggestion that by taking out Islamic extremism as a viable political force, the US has created a political vacuum that has forced the rise of secular opposition groups. American ideals of capitalism and democracy are seen as underpinning the belief systems and actions of these Arab revolutionaries. At the same time, there has been fear-mongering about tribes, and Islamicist extremists being behind the rebellions or taking them over even in countries where there is very little evidence of any such activity. This American co-opting of revolutions that rose without them, and where they have consistently been behind the curve, smacks of ongoing neo-colonialism.
Framing international events from a very narrow American perspective is not new, but it is unique to the US. Other countries also perceive the world from their own paradigms, but seem to take greater pains to understand the world from the perspective of other nationals. This is evident in their discourse within the media and in other social institutions including academia. The result in the context of 9/11 is a constant American drip drip of analogies to 9/11, justifications by 9/1l, and expectations that others will respond and react as they have--to 9/11.
Part of that response does involve religion.
Although Americans like to believe theirs is a secular state, it is a secularism framed within Christianity from the discovery, through the pilgrims, the settlers, the American Revolution, the framing of the Constitution, and on to the present day. There is no doubt that despite the careful framing of the War on Terror as a war on Islamic fundamentalist extremism, Islamicist terrorists, Muslim extremists, or whatever other personal or choice of terminology--Stephen Harper prefers "Islamic terrorism" interchangeable with "Islamicism"--to distinguish from Muslims generally, it has impacted Muslims generally.
It has impacted American Muslims and those in other non-majority Muslim countries specifically.
Recently I was asked where I was for 9/11, meaning where was I when the 2 planes hit the twin towers. I don't remember where I was, except that I was probably buried in some research because I didn't learn about it until about noon. After ascertaining that it was true, and not a "War of the Worlds" style hoax, my first reaction was to start praying that no Muslims had been involved as perpetrators, a sort of "Please, PLEASE, let this be like Oklahoma City, pllleeezzze...". I knew that if Muslims had been involved, the result, especially under George W Bush's administration would be this--an all pervasive overreaction, a convenient excuse for more than was required.
This became clear rapidly in the US and in Canada as innocent Muslims came under suspicion, brown people of all ethnicities found themselves under greater scrutiny (Rohinton Mistry for example), and some had the misfortune to be arrested, and jailed on home soil (the Toronto 17, the Toronto 18, both sets predominantly Pakistani-Canadians, other Arab Muslims in Canada), or worse transported to a living hell in the homelands they had long left behind (Maher Arar, Abousfian Abdelrazik). Omar Khadr, arrested in a fire fight in Afghanistan at the age of 15 has had the full Guantanamo treatment for the worst of the worst adults.
In more individual and personal ways the average non-newsworthy were also affected.
A Moroccan friend who was studying here in 2006 mentioned to me that people always asked her if she were Muslim, and after she said yes, asked if she were "practicing". She had no idea what this meant, until I explained that it derived from Christian distinctions between those who are nominally whatever denomination, but don't actually pray, attend mass, or services, belong to a specific church group, etc. It seems it was passable for her to be Muslim as long as she wasn't a practicing one, didn't actually behave as if she were, or act on her religious beliefs. Over time, and after living in Europe for a decade, she has become avidly non-practicing, as she reminds me every time I send her Eid greetings.
A
South Asian-Canadian Hindu
friend with a great number of Muslim friends, all of whom seem to be international students or recent immigrants named Mohamed, describes being insulted as "terrorists" and having eggs thrown at them by passing cars, more than once, while walking as a group--between classes--in good downtown areas. His affinity for Muslims began when he and the only other brown kid in his kindergarten class, another Mohamed, had to battle their way through the playground bullies to get home each day. Now, thanks to the response to 9/11, he is back in the trenches.
My pizza guy,
an older Afghani
, describes being about to start university when the Soviets arrived in Afghanistan, and how he walked out of Afghanistan--literally walking from Kabul into Pakistan--at the first shot fired. He made his way from country to country until he could get to Canada, where as a modest worker he has been able to bring all his family from Afghanistan, marry, and have 5 children of his own. He describes this with pride. One evening he blurted out with shame and humiliation mitigated by anger that he had that afternoon been taken from the store, and questioned on the side street by the RCMP as if he were a supporter of the Taliban whom he despises. His greatest fear was that his children who attend a nearby public school would pass by and see him so humiliated as to be questioned publicly by the RCMP.
More subtly still, my
Libyan
students, long after 9/11, but during some exacerbation of attention to terrorist threats, and well before the Arab Spring, felt uncomfortable carrying the standard university student backpack on public transit. They felt they were looked at with suspicion, and that people avoided sitting near them. When they gathered to pray in the area designated for them to do so in the library, there were complaints, though they were out of sight, and largely out of earshot. They were then told to pray in a stairwell--neither particularly clean nor uninterrupted.
One of my depressed
Pakistani
patients, when asked about support systems, began saying that he went to prayers and the group he prayed with on campus were supportive--then looked aghast that he had said as much, and started to try to take it back, until I reassured him that was a positive coping strategy and encouraged him to continue. He later made a statement, and caught himself just before he added the expected, "Inshallah". I added it for him, and he looked surprised, puzzled, and then relieved.
I have made it a practice to ask Muslim patients who wear
hijab
if they had any backlash about it, as part of a review of potential stressers. Some did, some didn't, most tried to minimize it. Hijab is taken as a sign of being Muslim, and a practicing one, so no need to ask those questions. Some had further questions about it or the implication that they were brainwashed, and subjugated. Some have been harassed enough that their husbands asked them to stop wearing the headscarf in public. Feminist PhDs have told me they know all about Morocco...then proceed to describe "the treatment of Moroccan women" in a way which makes it clear they are thinking of some fictional Gulf State.
The American response to 9/11 has also specifically
i
mpacted Muslims in Muslim majority countries
--beyond those who have been "bombed back to the Stone Age", though certainly those too. American foreign policy, set by the Bush Administration before it took power, a plan to reassert domination in 7 Middle Eastern countries consecutively, found a convenient justification in its response to 9/11. Iraq was moved up ahead of schedule, as a piece of unfinished business by an administration top heavy with veterans of the Geoge HW Bush administration. Libya folded pre-emptively, at least temporarily. Other dictatorships made further accommodations with the USA. Israel was given a free pass on bombing Lebanon and Gaza. The Quartet ignored internationally approved elections in Palestine and set up their own system of government and sanctions. These governmental actions have implications for resources or not in the interest of their respective national peoples.
Airport security affects us all, including the Irish friend with a banal Irish name who is on a no-fly list through no fault of his own. In his case this is an inconvenience more than anything else. Others are reminded that their ethnicity, religion, gender, age bracket, and country of origin make them candidates for special treatment each time they fly in and out of a Western country. One Saudi student who returned to her studies in mid-August complained to me of the treatment all the Saudis received at the airport. Loud, passive aggressive commentary about Saudis, in front of all the Saudis deplaning: "they", "they don't even speak English", "they get their degrees handed to them for a fee", etc. This is of course minor in comparison to other sufferings, but there's the rub...the chipping away, the repeated "small" injustices, insults, snubs, suspicions, questions...
And so, while I sympathize with those whose loved ones died on 9/11, I sympathize and empathize with the others who have been "collateral damage" to the American response to 9/11.
May all rest, and live, in peace.