I received notification of this event sponsored by the
US Consulate in Dhahran
, Saudi Arabia, on Sunday September 28, 2013, at the International Schools Group Auditorium, Dhahran, and wanted to share it with readers who might be able to attend.
Judging from the information available online, Dr. Heather Applegate is a highly credentialed and experienced clinical expert in childhood developmental, learning, and behavioural disorders and their impact on a child's learning through their formative years.
It seems as if along with the information Dr Applegate will share in her lecture, there is to be a mini-fair, which is usually a good way to find out about various resources available to parents and educators.
I have often received requests for help regarding Saudi and Gulf country education resources for special needs children, and although I still hope to answer these individually, I would encourage those interested to attend this event, and to share their impressions in the comments here. Possibly a post could evolve from them, to facilitate the search for Saudi and Gulf country resources for educating children with very specific types of challenges.
Please note that the REQUIRED online registration deadline is September 26, 2013 at
https://drapplegate.eventbrite.com/
Below is a copy of the
full announcement
:
Dr. Heather Applegate
Saturday, September 28, 2013 from 4:00 PM to 6:00 PM (AST)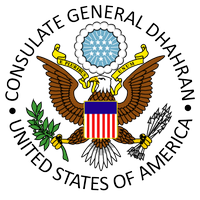 U.S. Consulate General Dhahran cordially invites you to attend a lecture on the world of special education with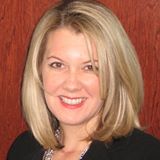 Child clinical and school psychologist
Trained in autism, learning disorders, ADHD,
and childhood behavioral disorders
Saturday, September 28, 2013
at the International Schools Group Auditorium, Dhahran
Following Dr. Applegates's lecture, a special education mini-fair will be held in the auditorium
Casual Attire or National Dress
Gate will open at 3:15 pm.
All guests MUST confirm their attendance in advance.
Please bring a Saudi government-issued ID or original passport for verification
**********
Related Posts:
Autism in Saudi Arabia
Includes links to a number of online resources, like the
Saudi Autistic Society
(in Arabic), and others.
Any comments and suggestions about resources special needs children in Saudi Arabia or other GCC, MENA countries are welcome.
If you do attend this event, please share your feedback in the comments here.